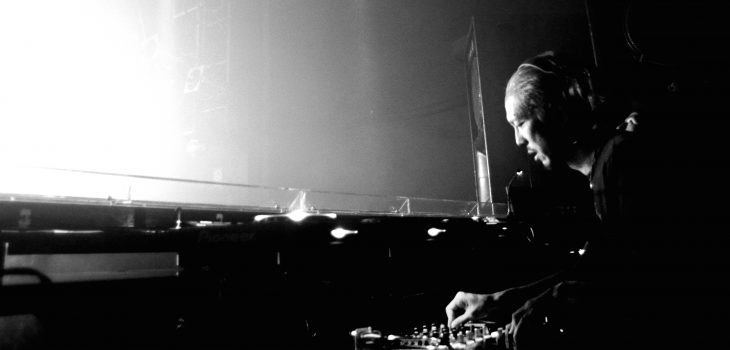 Kaoru Inoue
DJ、及び音楽プロデューサー。レーベル"Seeds And Ground"主宰。高校時代から20代前半までパンク~ロックバンドでのギタリスト経験を経て、1989年にアシッドジャズの洗礼とともにDJカルチャーへ没入。Chari Chari、そしてKaoru Inoue名義での音楽制作やリミックスで数々の功績を残し、またクラブ、野外フェス問わず様々な現場でのDJ活動を通してオルタナティブなダンスミュージックの可能性を追求してきた。一方、DJだけでは表現しきれない自身の豊かな音楽性はDSKこと小島大介とのミニマル・アコースティック・ギター・デュオAurora Acousticの作品として記されている。2014年、12年ぶりにChari Chari名義を復活させ、ライブ・バンドとして再生、2016年にChari Chariとしては14年ぶりのアナログリリースとなる「Fading Away / Luna de Lobos」が大きな話題となった。2018年はKaoru Inoue名義にてアナログLP『Em Paz』をポルトガルのレーベルGroovementより発表。ダンスの狂騒から離れ、深くチルアウトしていくオーガニックなサウンドになっている。キャリア30年を迎えるその音楽性は先鋭と普遍を往来しながら、現在でもなお輝き続けている。
Kaoru Inoue is a DJ and a music producer who runs a label called 'Seeds And Ground'. Since high school to early 20s, throughout the experience of being a guitarist in puck rock bands, in 1989 he first came across with acid jazz and that led him to dive into a DJ culture.
Under the names of Kaoru Inoue and Chari Chari, he has created many musical works and remixes, and has performed at various indoor clubs and outdoor festivals to pursue possibilities of dance music through DJing.
On the other hand, he has also formed a minimal acoustic guitar duo called 'Aurora Acoustic' with Daisuke Kojima aka 'DSK' in order to expand the range of his musicality.
In 2014, he revived his alias 'Chari Chari' as a live band, and in 2016, he released Chari Chari's new EP 'Fading Away / Luna de Lobos' on vinyl. It was the first time for them to release in 14 years after the last release of 'Aurora EP', it gave rise to a huge buzz.
In 2018, he released an LP 'Em Paz' from a label 'Groovement' in Portugal. The LP is a celestial ambient album from the beginning to the end and it contributes a transformative and harmonious listening meditation to the audience.
Even after his 30-year career, his sound is still radical, yet universal that bright up the scene.
Message from Kaoru Inoue for CAMP Off-Tone 2019
昨年からDJとして参加させてもらっているOff-Tone、他では体験出来ないような出演陣による音の万華鏡、コンセプチュアルな野外イベントに今年も期待とワクワクが高まっています。とても楽しみ!ここは初の二泊三日、走破したいところですね。
http://www.seedsandground.com
https://seedsandground.bandcamp.com
http://soundcloud.com/kaoru324
https://www.mixcloud.com/kaoruinoue/
http://www.instagram.com/kaoseyesjp/
インタビュー:【eleking】人はいかにして、このハードな人生を生きながらゆるさを保てるか?──井上薫、ロング・インタヴュー
Kaoru Inoue – Mystic Motion